AVID Elementary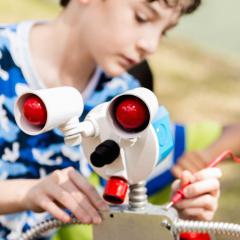 Lynhaven is proud to be one of 784 AVID Elementary Schools in California. AVID Elementary is a foundational component of the AVID College Readiness System and supports AVID's mission to close the opportunity gap by preparing all students for college readiness and success in a global society. AVID stands for Advancement Via Individual Determination. 
At Lynhaven we implement AVID Elementary Schoolwide, embedding AVID strategies into daily instruction  in all classrooms. In addition to supporting students' academic success, AVID provides students with key learning in growth mindset, perseverance, self-advocacy, and emotional regulation.
Through a combination of
relational capacity;

high expectations; and

W(writing) I (inqury) C (collaboration) O (organization) and R (reading)
students in AVID Elementary and AVID Secondary programs gain the skills they need to reach their highest potential and aspirations in our global society.