AVID Field Trip to Monroe
5th graders and staff visited Monroe to learn more about AVID in Middle School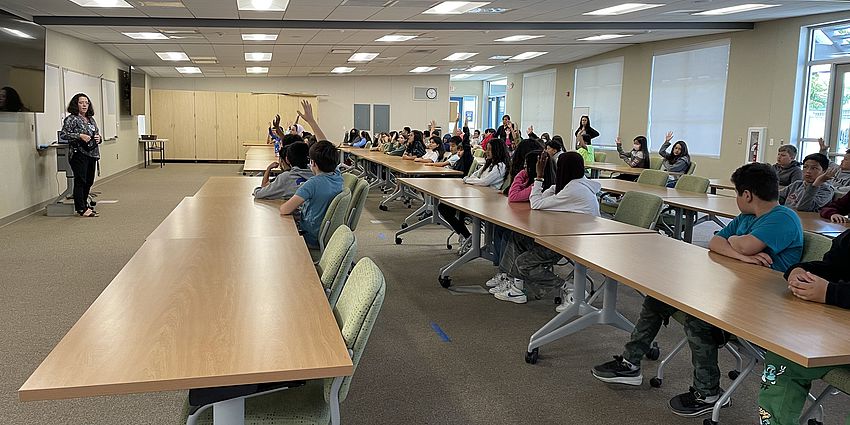 To help bridge the transition to middle school and see what AVID (Advancement Via Individual Determination) looks like in middle school, 5th graders visited Monroe this week. 
Lynhaven students asked questions about middle school schedules, school lunches, the snack shack, dress code, clubs, and sports. They shared ideas for Spirit Days for next school year and reflected on their future goals.
Melissa Schonig, 5th grade teacher, shared that she really thinks the field trip "helped ease their minds a little bit and started getting them excited for next year."
Heather Johson, 4th and 5th grade teacher added, "It was awesome! I have a some students who are really excited for middle school now."
We hope this is the start of a tradition and thank Monroe Mavericks staff and students for being amazing hosts!