Celebrating our 5th Graders
Sharing some pictures of our fun promotion and celebration!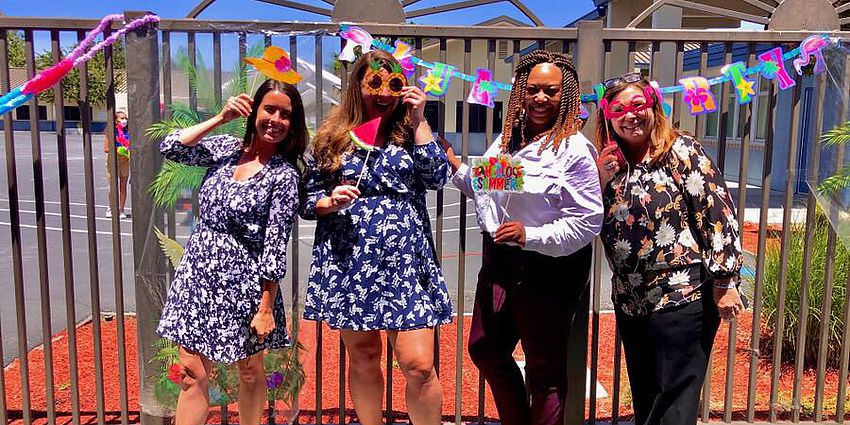 The Lynhaven 2020-21 5th graders had a great promotion today! Please see a few of the photos below. Thank you to Mrs. Schonig, Ms. Calicchio, Ms. Wong and Ms. Le for their hard work in preparing our students for middle school. We want to wish our promoting class of 2021 the best summer and a fabulous time at Monroe, Rolling Hills or CSI. We know you didn't get to enjoy all of the normal year events that we have had in the past, but the ones we had were definitely fun!Today's virtual promotion ceremony, the pizza/dance party, and the car parade were wonderful! Thank you all for partcipating. 
Wherever you go, you are always a Lynhaven Lynx. Whether you were here for 1 year or 6, this is your home. Please come back and visit us and remember your ABC's! We'll expect to be invited to your high school graduation in 2028 too!
Here are a few pictures from today's fun. 
img_4180.jpg
img_4182.jpg
img_4192.jpg
img_4195.jpg
img_4202.jpg
img_4201.jpg
img_8598.jpg
And my favorite part was leading our 5th graders around the entire campus to cheers, signs and noise makers from the whole school while Pomp and Circumstance played over the loudspeaker! I shed a few tears!! 
Happy Summer!