Classified Employee of the Year
We are happy to celebrate Mrs. Dianna for all her hard work!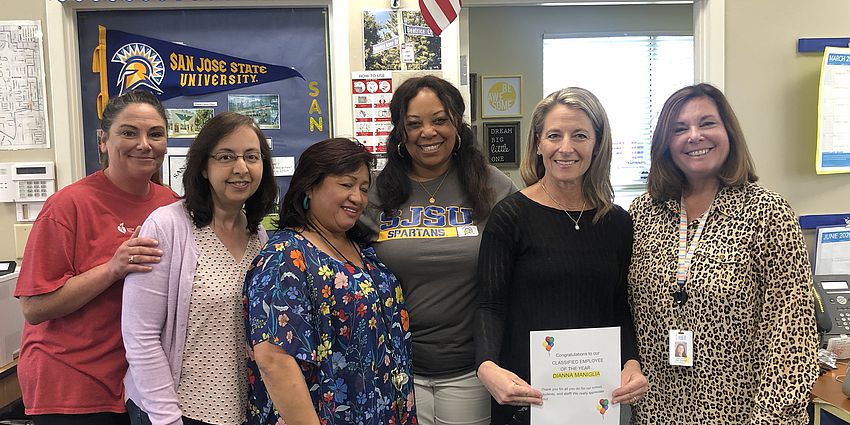 Dianna Maniglia has been at Lynhaven for 9 years as a Para educator for our students with special needs. She has been a 1:1 aide for a student, worked with our students with Autism and currently works in our 1st/2nd grade students. Dianna greets every student and staff member with a smile. She is willing to help any student who needs it and her calm, caring demeanor is consistently present! We are excited to celebrate Dianna at our recogniton ceremony later on this year!