Excellent Turnout for Back To School Night
We are so glad many of you were able to attend! Here are some photos of the evening!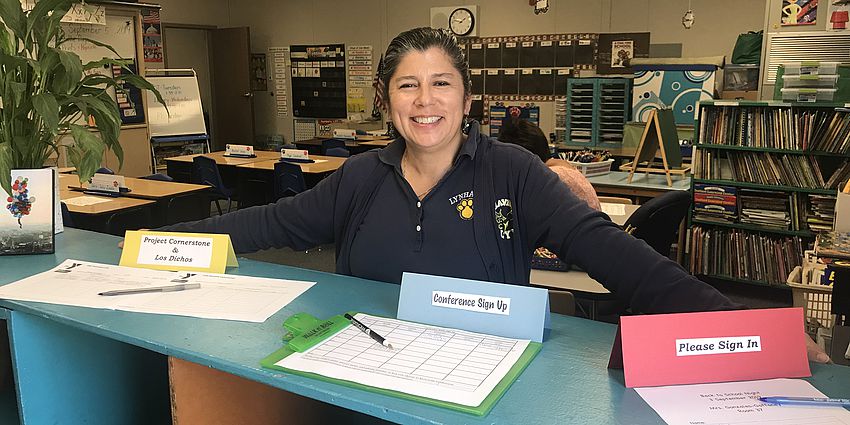 We had a wonderful turnout for Back To School Night on Tuesday. The teachers put a lot of effort into their presentations as well as some of our community partnerships like Girls Scouts, Family Engagement Institute, and the Campbell Library. Our Community Liaison, Noelia Smith, along with our new Project Cornerstone Leads, Ana Cabrera Robnett and Rocio Nunez, were able to sign parents up for some of these great programs.  Our Superintendent, Dr. Shelly Viramontez, and one of our Governing Board Members, Richard Nguyen, were in attendance as well. Thank you to all who were able to attend.