New Schedule beginning May 3rd
Please see the new dismissal times beginning on Monday, May 3rd.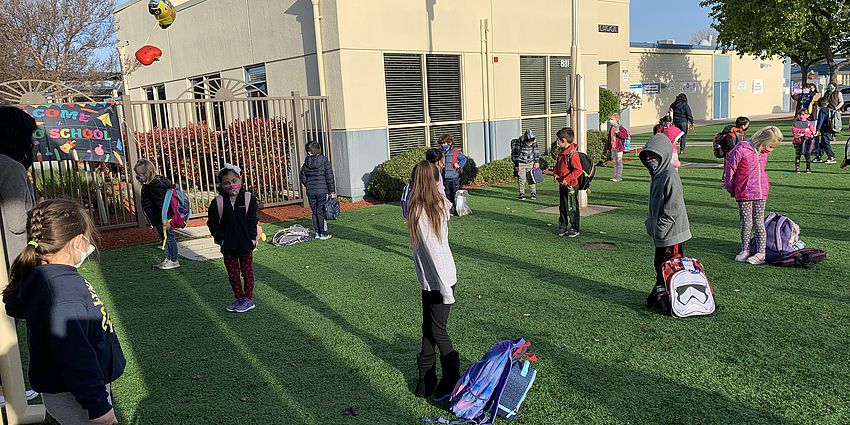 Beginning on Monday May 3rd, our dismissal times will change to allow for us to move to our full day schedule! We are welcoming back students who have been on distance learning all year and we can't wait to see you!
For your convenience, the new dismissal times that begin on Monday, May 3rd, are listed below. The arriving times are the same.
MONDAYS/TUESDAYS/THURSDAYS/FRIDAYS
BEGINNING MAY 3rd:
*TK/Kinder/Mrs. Towne --8:30-2:00
*1st Grade/Mrs. Dutta--8:10-2:10 
*2nd Grade/Mrs. GG-- 8:10-2:10 
*3rd Grade/ Ms. Le/Ms. Wong --8:10-2:10
*4th Grade --  8:20-2:20
*5th Grade --  8:20-2:20 
WEDNESDAYS BEGINNING MAY 5th: 
TK/K/Mrs. Towne ---8:30-12:00
1st/2nd/3rd/Mrs. Dutta/Mrs. GG---8:10-12:10 
4th/5th/Ms. Le/Ms. Wong-8:20---12:20