Parent Meeting 4/29
Quick meeting to update our returning students about procedures.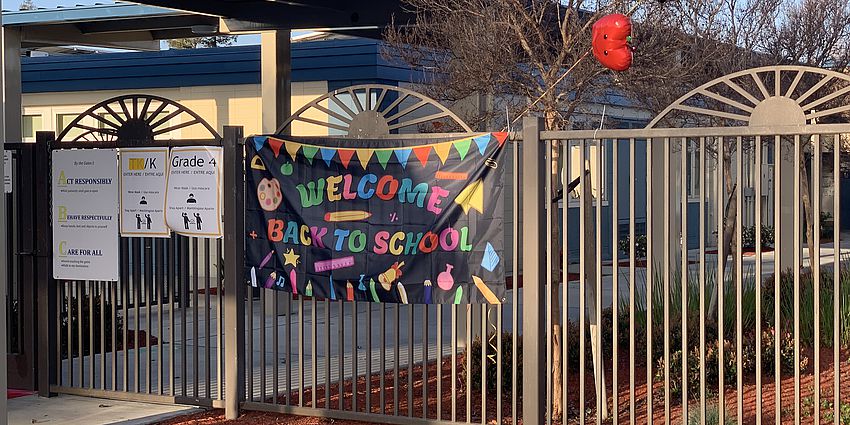 On Monday, May 3rd, many of our students who have been Stay At Home Learners since August, will return to school. We are so excited to see you!
In preparation for that, we are having a meeting next Thursday, 4/29 from 6:00-7:00 on Zoom. This meeting is primarily for families who have been learning from home since August, although anyone is welcome to join us. Our focus for this meeting will be on answering their questions and familiarizing them with the protocols we have been using. 
The zoom link for the meeting will go out to all families via Seesaw on Monday. For your convenience, the new dismissal times that begin on Monday, May 3rd, are listed below. The arriving times are the same.
MONDAYS/TUESDAYS/THURSDAYS/FRIDAYS
BEGINNING MAY 3rd:
*TK/Kinder/Mrs. Towne --8:30-2:00
*1st Grade/Mrs. Dutta--8:10-2:10 
*2nd Grade/Mrs. GG-- 8:10-2:10 
*3rd Grade/ Ms. Le/Ms. Wong --8:10-2:10
*4th Grade --  8:20-2:20
*5th Grade --  8:20-2:20 
WEDNESDAYS BEGINNING MAY 5th: 
TK/K/Mrs. Towne ---8:30-12:00
1st/2nd/3rd/Mrs. Dutta/Mrs. GG---8:10-12:10 
4th/5th/Ms. Le/Ms. Wong-8:20---12:20