Volunteer of the Year
Luis Pena is our hard working Volunteer of the Year!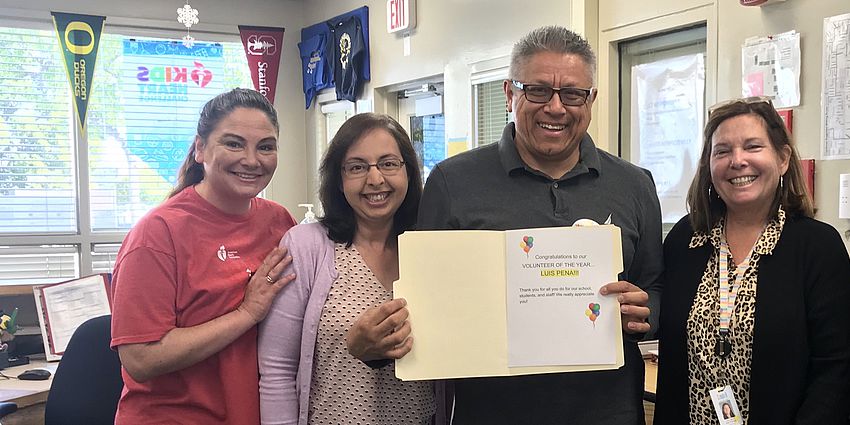 You can see Mr. Pena all over our campus! He's going to ELAC, PTA, Coffee With The Principal or his turn at volunteering at lunch yard duty! Mr. Pena has been at Lynhaven for 16 years for both of his sons. He wants to make our school the best it can be and anything he can offer help with, he will! We are excited to honor him at our recognition ceremony later on this year! Thank you Luis for being a role model for students on how to support others.