What a Week of Great Assemblies
We had a great week of assemblies! We finished up Women's History Month with a visit from the senior Civil Engineer in charge of some famous projects like Levi's Stadium in Santa Clara and Golden 1 Arena in Sacramento. She shared pictures of the projects in progress and completed. Her name is Belen Verduzco and she is a local to San Jose attending East Side Union High School and also being an AVID graduate too! We are so proud to share her accomplishments with our students which reminded them that they can truly achieve any goal they set for themselves!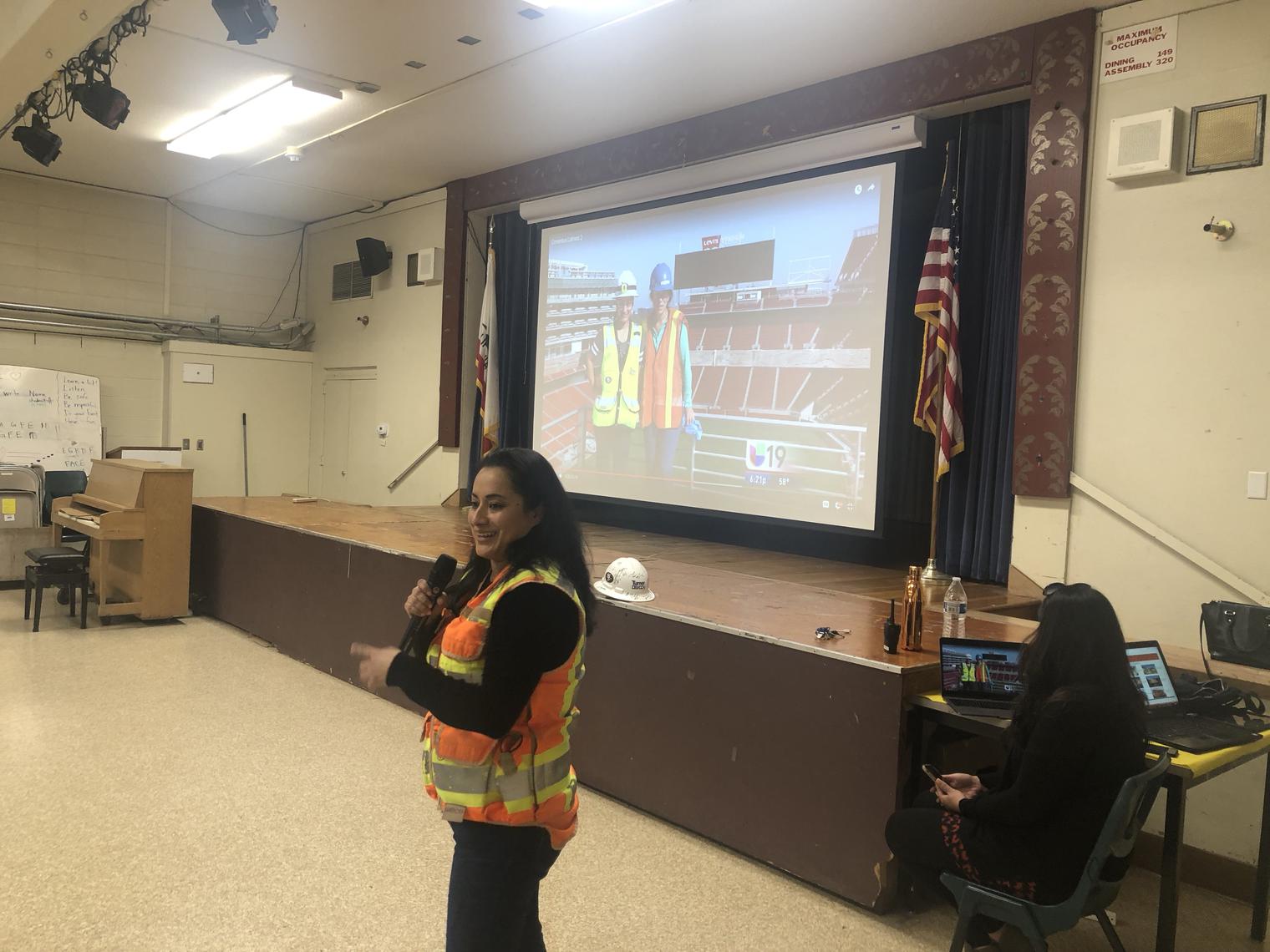 If that wasn't exciting enough, we spent the morning learning about injured anaimals with WildMind. They brought a turkey vulture (pictured below), porcupine, oppossum, and red tailed hawk to our school. They shared the stories of how each animal was injured and now must live with them. It was a great lesson on empathy for our students to hear.