Halloween Parade, 10/31
Come out and join us at our annual Halloween Parade!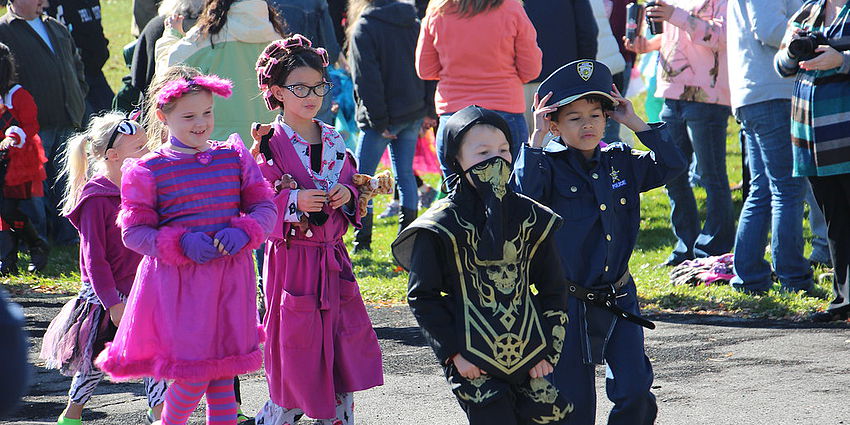 Next Thursday, 10/31, we will have our Halloween Parade at 8:30-9:00 on the big playground. Students will walk with their classes around the playground. The parade is for Lynhaven students only and siblings and family members may not walk with them. After the parade, you can take pictures with your child's class but they will need to change out of their costumes when you are finished so they can be ready for recess at 10:00. Please make sure to send a change of clothes with your child. Costumes that are not school appropriate or do not follow the expectations will not be allowed at school: 
-no weapons of any kind are allowed or costumes/masks that depict violence or blood. 
-clown costumes/horror film characters are not allowed. 
We hope to see you there!