Yard duty Supervisors needed!
Come join the coolest team around-our lunchtime yard duty staff!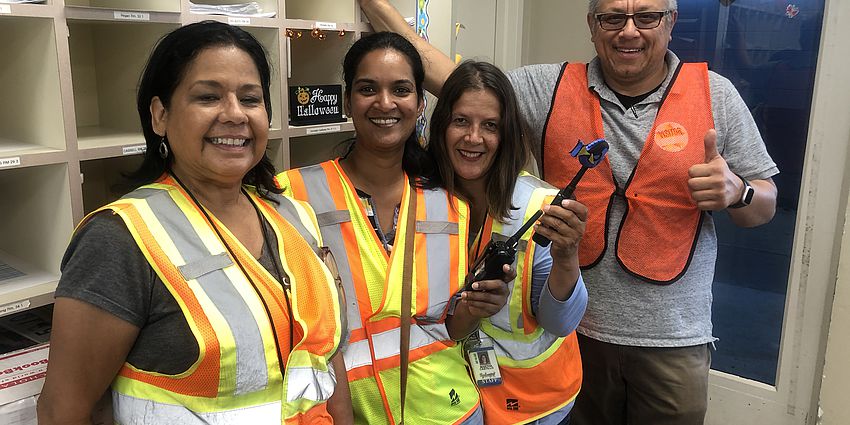 Whether you're looking to make some extra cash (the holidays are approaching!) or you just want to volunteer to help support our students at lunchtime, we have a fun job for you! We are in need of an additional 2 Yard Duty supervisors for lunchtime, 11:30-1:00, Monday through Friday. We understand if you are not able to commit to 5 days a week, so we can be flexible. If you would prefer to be a volunteer, that would be great as well! 
If you are interested in joining Mrs. Susan, Mrs. Martha, and Mrs. Janice (pictured) and would like to fill out an application, please stop by the office and pick on up. The rate of pay is $13.00 an hour. If you'd like to volunteer as Mr. Pena (pictured) did yesterday, just stop by the office and speak with either of our Admistrators. We truly appreciate all of our staff, especially our Yard Supervisors!